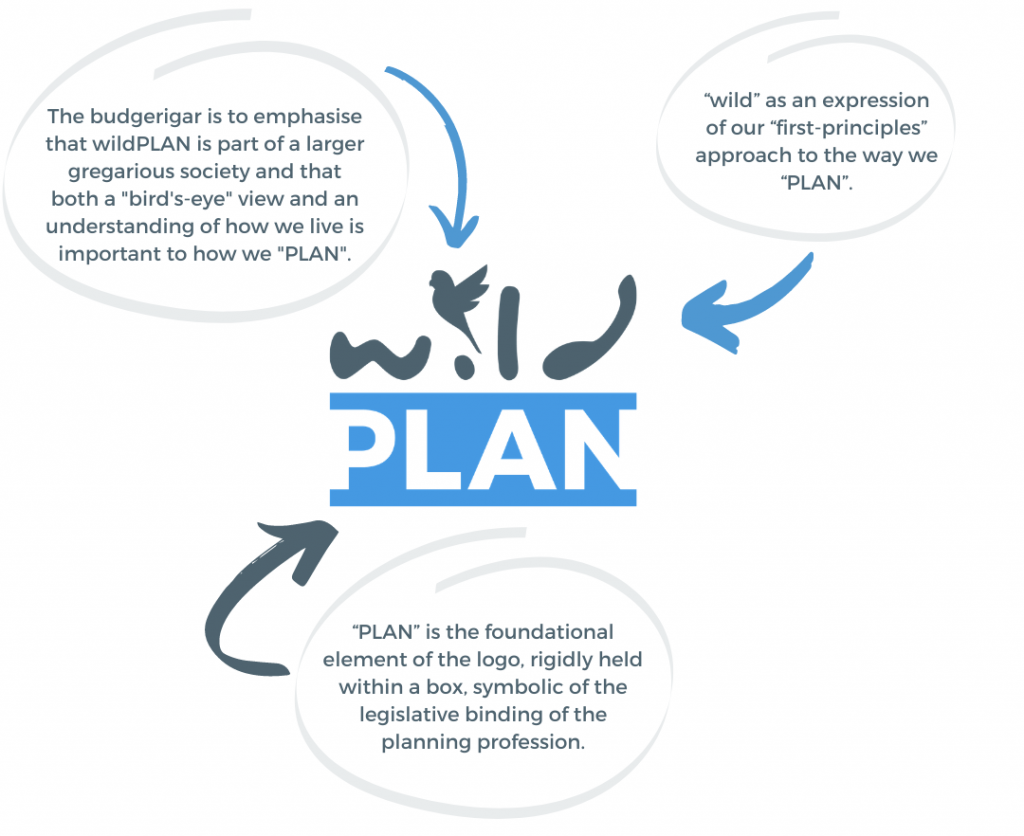 Henry David Thoreau was a naturalist and philosopher who, in one of his most famous lectures, "The Wild", reflects on the innate "wildness" of society and in turn its critical dependence on the "wild". That is, despite the urbanisation of society, there is always a "wild" or untamed element to society and that as a society, the "wild" is also fundamental to our psyche.
Whilst urban planning is a very structured and orderly profession, reinforced at every turn with legislation, a first-principles approach to planning is critical to being able to challenge the fundamental concepts and assumptions that underpin social and built contexts. We believe that this first-principles approach to planning can lead to evolutionary, and sometimes revolutionary outcomes for our clients, the community and the environment.
The "wild" in wildPLAN is to reflect on the importance of "wildness" as a marker of our "first-principles" approach to planning and to create a brand that centres on fresh, intuitive thinking, which despite being a little "wild", serves to set us apart from other planning practitioners.
The "i" in "wild" is exemplified by the incorporation of a Budgerigar to signify that:
wildPLAN is an Australian company, with Budgerigars being endemic to Australia.
planning is a profession that is one that often takes an aerial perspective and therefore a "birds-eye" view is critical as a planning professional.
the Budgerigar is within many a household across Australia, and the Budgerigar therefore has a unique insight to the way we live, and that recognition of the way we live is fundamental to how we plan.
wildPLAN, like the Budgerigar, has a culture underpinned by gregariousness.
– wildPLAN